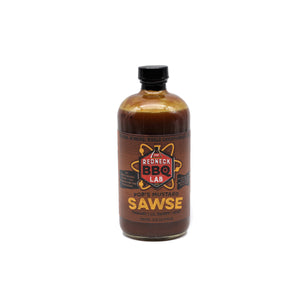 The Redneck BBQ Labs Mustard Sawse is the swinely refined cousin to our southern Carolina counterpart.
"I remember my daddy cooking BBQ chicken and pork chops outside on a homemade grill at our old house at the farm. The sauce was a little sweet had some heat but had a nice mustard twang to it. This is the Sawse  I remember as a kid.  This is my daddy's mustard sauce.
–Jerry Stephenson Jr.
"Best on everything pork and an excellent seafood dipping Sawse."